You cannot deny the importance of a proper CPU cooler. Without cooling, your CPU is one step away from death. Still not convinced? Check out this detailed article about why cooling is necessary for your PC.
5 Reasons Why Cooling is Necessary for Your PC
When it comes to CPU cooling, air vs. liquid CPU coolers is an ongoing debate. Where liquid CPU coolers are more expensive and pose a leakage threat, air CPU coolers are affordable and maintenance-free.
Check out the 4 best air CPU coolers of 2023 in this article!
1. All Time Favorite; DeepCool GAMMAXX AG400 CPU Air Cooler
Price: $24.99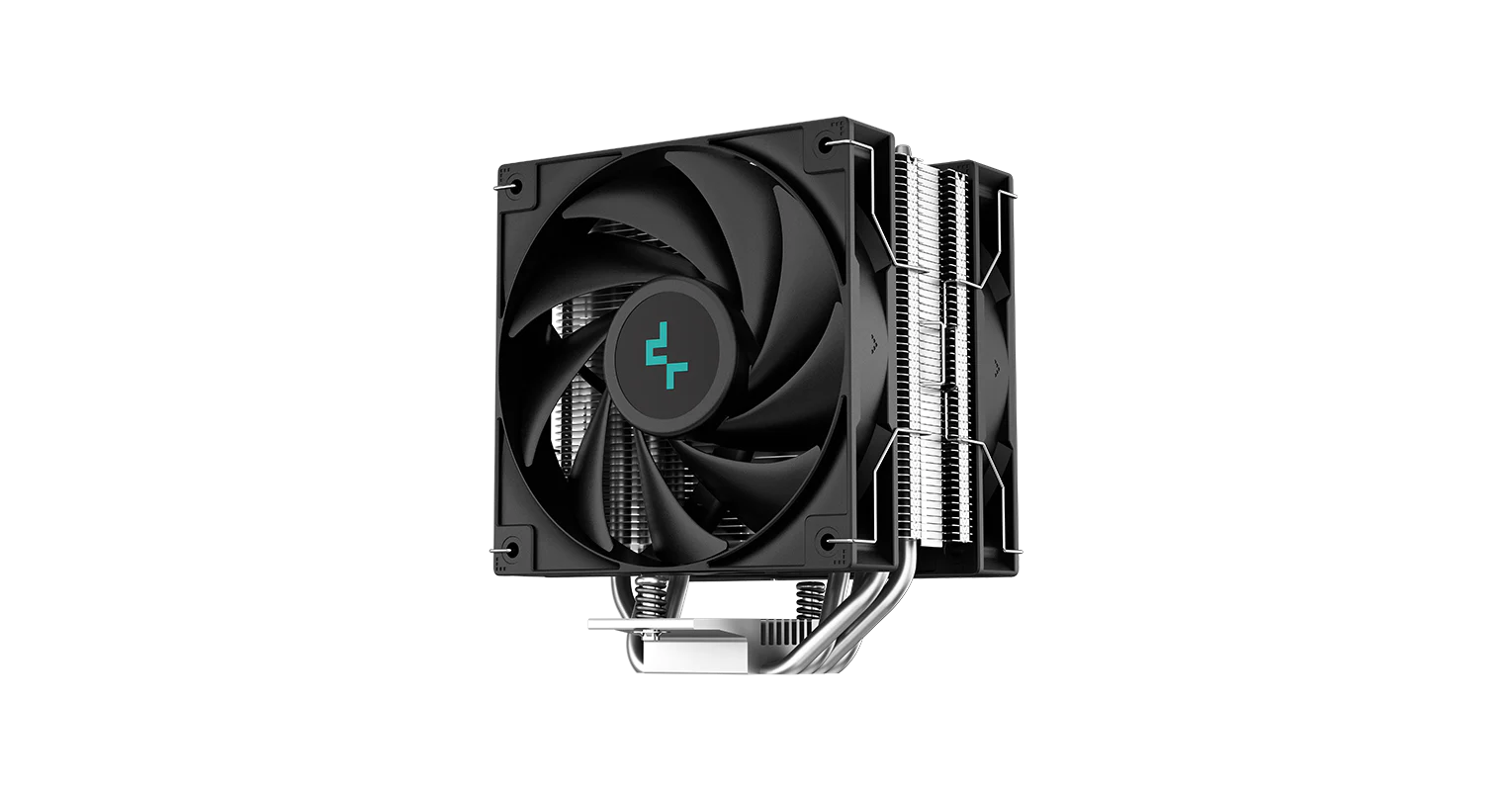 I'm absolutely in love with the DeepCool GAMMAXX AG400 CPU cooler. Not only is its performance amazing, but the price at which it is offered is mind-blowing. It has a 120 mm PWN fan that can rotate at over 2,000 RPM while moving 75.89 CFM of air.
AG400 can cool down a CPU generating up to 220 watts. Just to remind you, the latest CPUs' power dissipation is less than 150 watts, so AG400 will sufficiently cater to all your cooling needs. Thanks to the 4 x 6 mm Nickel-plated copper heat pipes and chessboard fin design AG400 provides superb performance.
To control the noise level and vibrations caused by fan rotation, AG400 uses noise-damping pads. These pads are placed in all fan corners to avoid unnecessary sound and movement. The installation is quite easy. The cooler grip PC firmly and doesn't move at all.
Why We Love This Product:
Ridiculously low price.
Excellent TDP makes it suitable for all kinds of overlocking CPUs.
A noise level under 31.6 dB.
Compatibility with almost all Intel and AMD sockets.
2. The Popular Choice; Cooler Master Hyper 212 Black Edition RGB CPU Air Cooler
Price: $59.99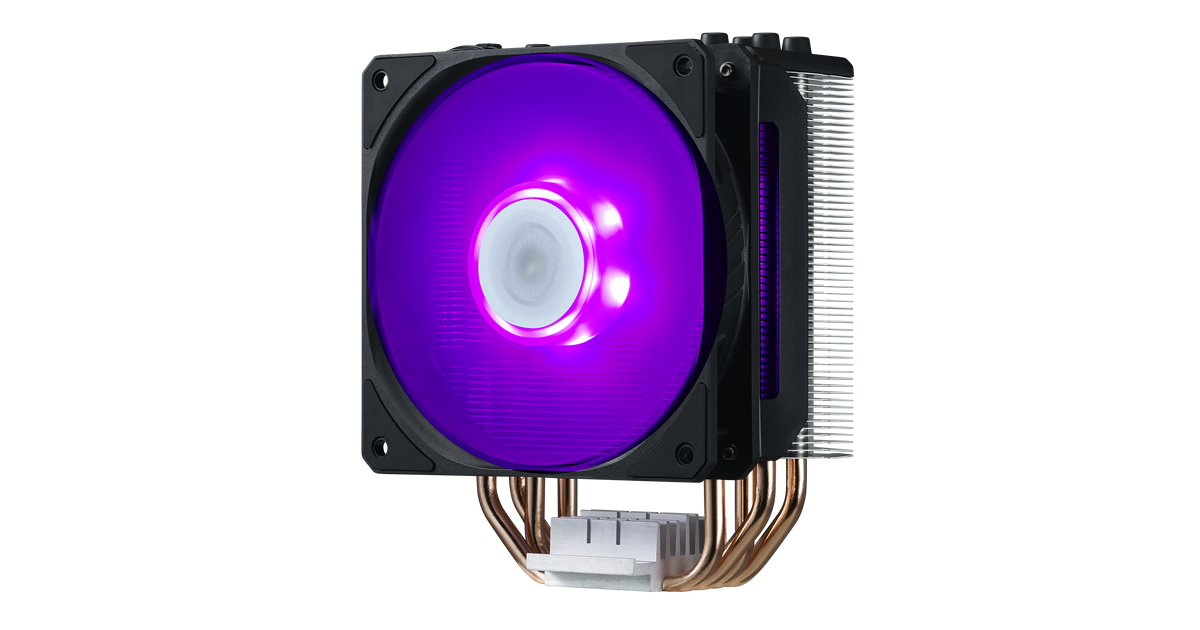 While some people want CPU coolers only for cooling, others want to improve the aesthetics as well. Cooler Master Hyper 212 is one such offering that can enhance the looks of your PC. The multicolor RGB LEDs light up your PC; the best part is that you can control these lights to your liking.
Hyper 212 can easily remove up to 150 watts of heat while keeping the noise level under 30 dB. Jet engine and helicopter blades provide an excellent static airflow of 57.3 CFM. Overall, the performance of Hyper 212 is satisfactory, which is why it is the best-selling product on Amazon.
Why We Love This Product:
RGB lights and Black finish it is all about the looks.
RGB LEDs can be controlled.
Brushed anodized aluminum body.
It offers tool-free mounting.
Compatibility with almost all AMD and Intel sockets.
3. The Best Performance; be quiet! Dark Rock Pro 4, BK022, 250W TDP, CPU Cooler
Price: $89.90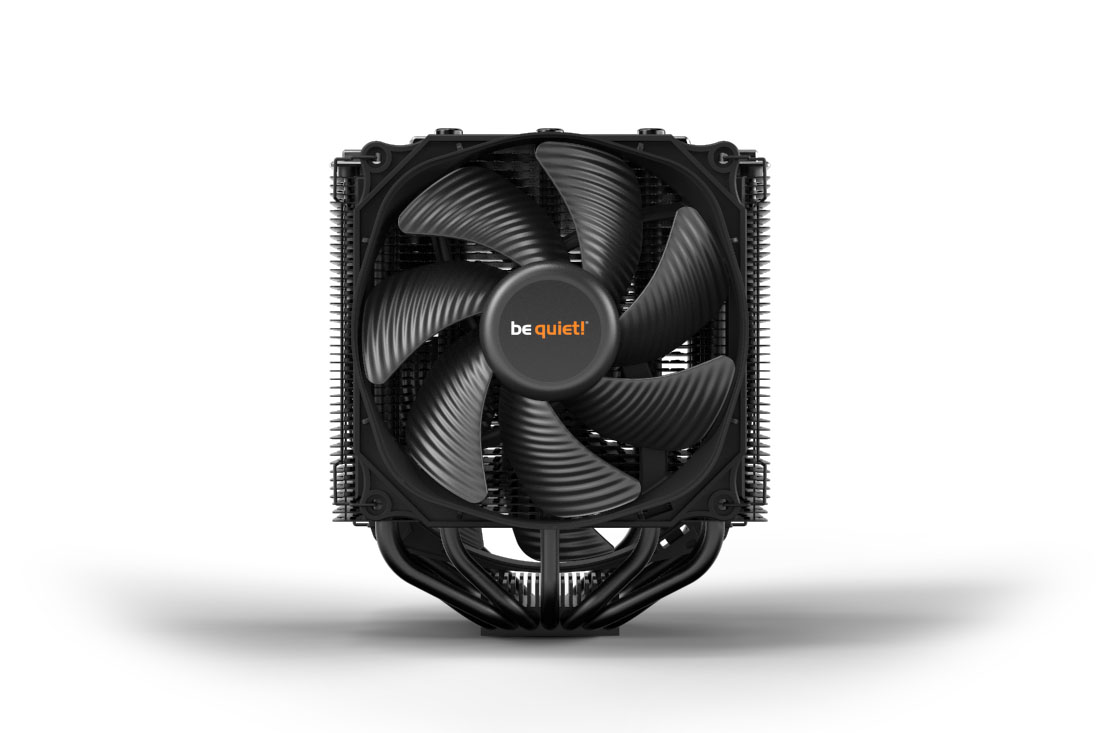 If high performance is what you are after, then be quiet! Dark Rock Pro 4 won't disappoint you. It gives the best performance and quietest operation. Dark Rock Pro 4 is surprisingly quiet for a dual-fan air CPU cooler. It offers a noise level under 24.3 dB at a maximum fan speed of 2,500 rpm. The body and fins are cut off in a way to reduce interference with other components.
The overall design of Dark Rock Pro 4 is quite advanced and accommodating. It uses 7 x 6 mm copper heat pipes and dotted fins with black coating to enhance heat transfer. In addition to the two fans already present, there is room for a third one to further improve the cooling performance.
Why We Love This Product:
Dual fans with room to add a third one.
Excellent performance.
Virtually soundless operation.
Compatibility with almost all AMD and Intel sockets.
4. The Top Rated; Noctua NH-D15 Chromax Black, Dual-Tower CPU Cooler
Price: $119.95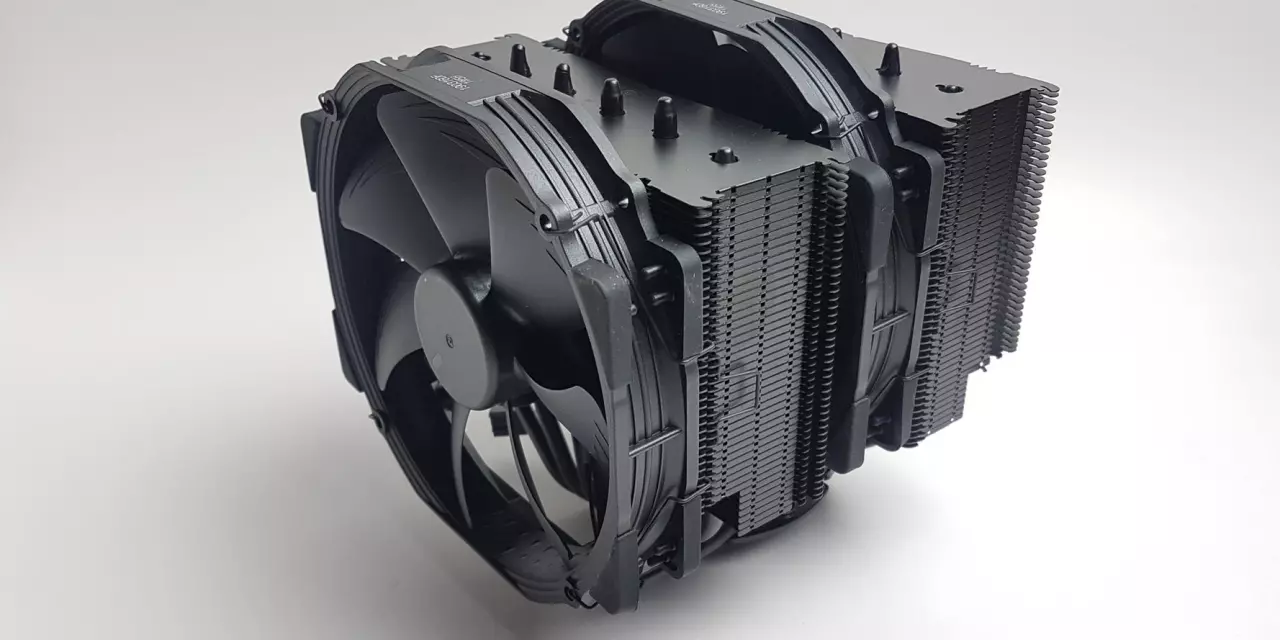 Noctua NH-D15 is yet another high-performance air cooler. It is one of the highest-rated products in the category of PC hardware on Amazon, and rightly so. NH-D15 is based on a dual-tower heat sink design. The base and heat pipes are made of copper, while aluminum is used for cooling fins.
NH-D15 uses dual 140 mm fans. With a maximum fan speed of 1,500 rpm, the noise level stays under 19.2 dB. The package has a high-end thermal paste for easy installation on AMD and Intel models.
Why We Love This Product:
It is top-rated for a reason.
Excellent performance at exceptionally low noise levels.
Compatibility with almost all AMD and Intel sockets.
Final Word; 4 Best Air CPU Coolers of 2023
Overheating can kill your computer in more ways than you can imagine. It is imminent that you use a quality cooling system to radiate all the unnecessary heat. To do that, an air CPU cooler is your best bet. They are affordable and reliable. This article lists the 4 best air CPU coolers of 2023. You can purchase all these products by clicking on the attached Amazon links.
I hope you like these products. If you are using any of these air CPU coolers, let us know in the comments below. We'd love to hear from you guys!