Many essential components complete a gaming PC. But the one thing which can be a real game changer is the RAM of your PC. Whether you are building a new PC or just looking to upgrade your existing one, gaming RAM plays a crucial role if you want to enjoy today's games.
Whether it's DDR4 or DDR5, the best gaming RAM for you depends on the type of games you want to play and what other components you use with your RAM. Also if you want see a comparison between DDR4 and DDR5 RAM, then you can check out this article too!
So what is the best RAM for gaming?
Answering this question is a little complicated in 2023, but if you want to get the best gaming RAM, you are at the right place. This article will discuss some of the best DDR4 and DDR5 RAMs you can use for gaming in 2023. Let's get started!
1. G.Skill Trident Z5 Neo RGB DDR5-6000 (2 x 16GB)
Data Rate:

DDR5-6000 (XMP)

Model:

F5-6000J3038F16GX2-TZ5NR

Voltage:

1.35V

Warranty:

Lifetime

Capacity:

32GB (2 x 16GB)

Timings:

30-38-38-96 (2T)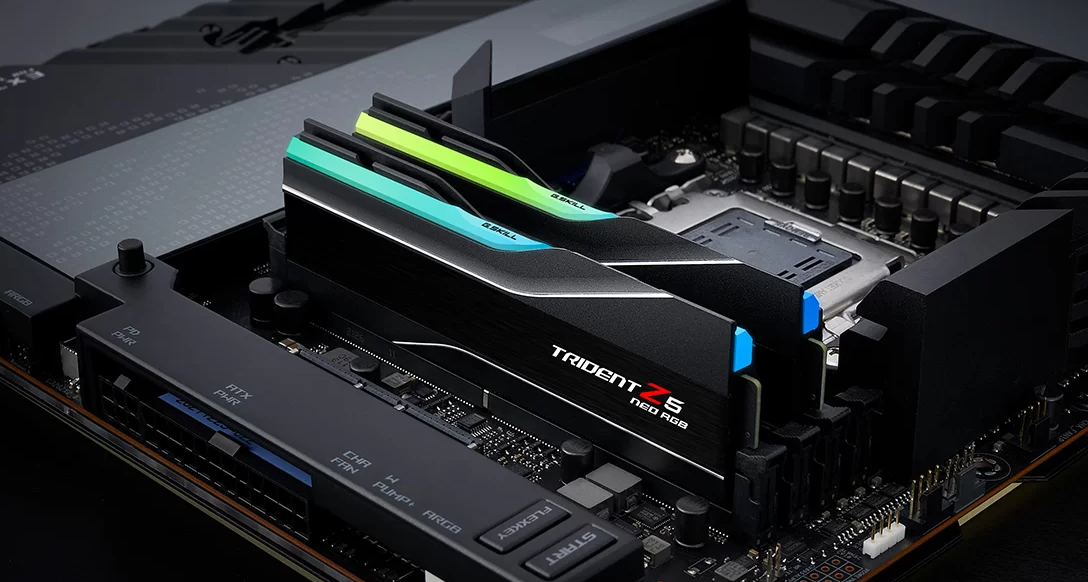 If you are looking for the currently best-performing 32GB DDR5 Kit for Zen 4, then G.Skill Trident Z5 Neo RGB is the one. The memory kit offers solid performance, which is the sole reason for it to make it to the list. The exterior has premium RGB which keeps the looks of the RAM stylish.
The RAM is AMD EXPO certified and comes at a reasonable price tag of $179.99. Though the prices of DDR5 RAM fluctuate regularly, you will typically find the starting price of DDR5 memory kits at $159.99.
However, on the downside, you would be paying the adopter tax for DDR5, but the kit is one to buy, especially for AMD's 600-series platform. While we can expect better memory kits in the future which are faster than this one, for now, the Trident Z5 Neo is one of the best gaming RAMs you can get.
2. Samsung DDR5-4800 (2 x 16GB)
Data Rate:

DDR5-4800

Model:

M323R2GA3BB0-CQKOD

Voltage:

1.10V

Warranty:

Lifetime

Capacity:

32GB (2 x 16GB)

Timings:

40-39-39-76 (2T)
When talking about gaming RAMs, many wouldn't expect Samsung to be on the list, but the company never disappoints with any of its products. The RAM offered by Samsung is ideal for consumers who are looking for baseline performance. This is the type of RAM that you can install and forget.
Though the exterior looks of the RAM might not be appealing, the gaming RAM does offer generous overclocking headroom, which is a significant feature of this RAM. With this gaming RAM, you can hit high frequency with tight timings. The Samsung DDR5 costs around $153, and a dual-channel setup would cost around $300.
The price is comparatively high as the DDR5-4800 memory kits (32 GB) currently cost $273.99. But if you want RAM, which is an absolute beast when it comes to overclocking, this is the one to go with.
3. G.Skill Trident Z5 RGB DDR5-6000 (2 x 16GB)
Data Rate:

DDR5-6000 (XMP)

Model:

F5-6000U3636E16GX2-TZ5RS

Voltage:

1.30V

Warranty:

Lifetime

Capacity:

32GB (2 x 16GB)

Timings:

36-36-36-76 (2T)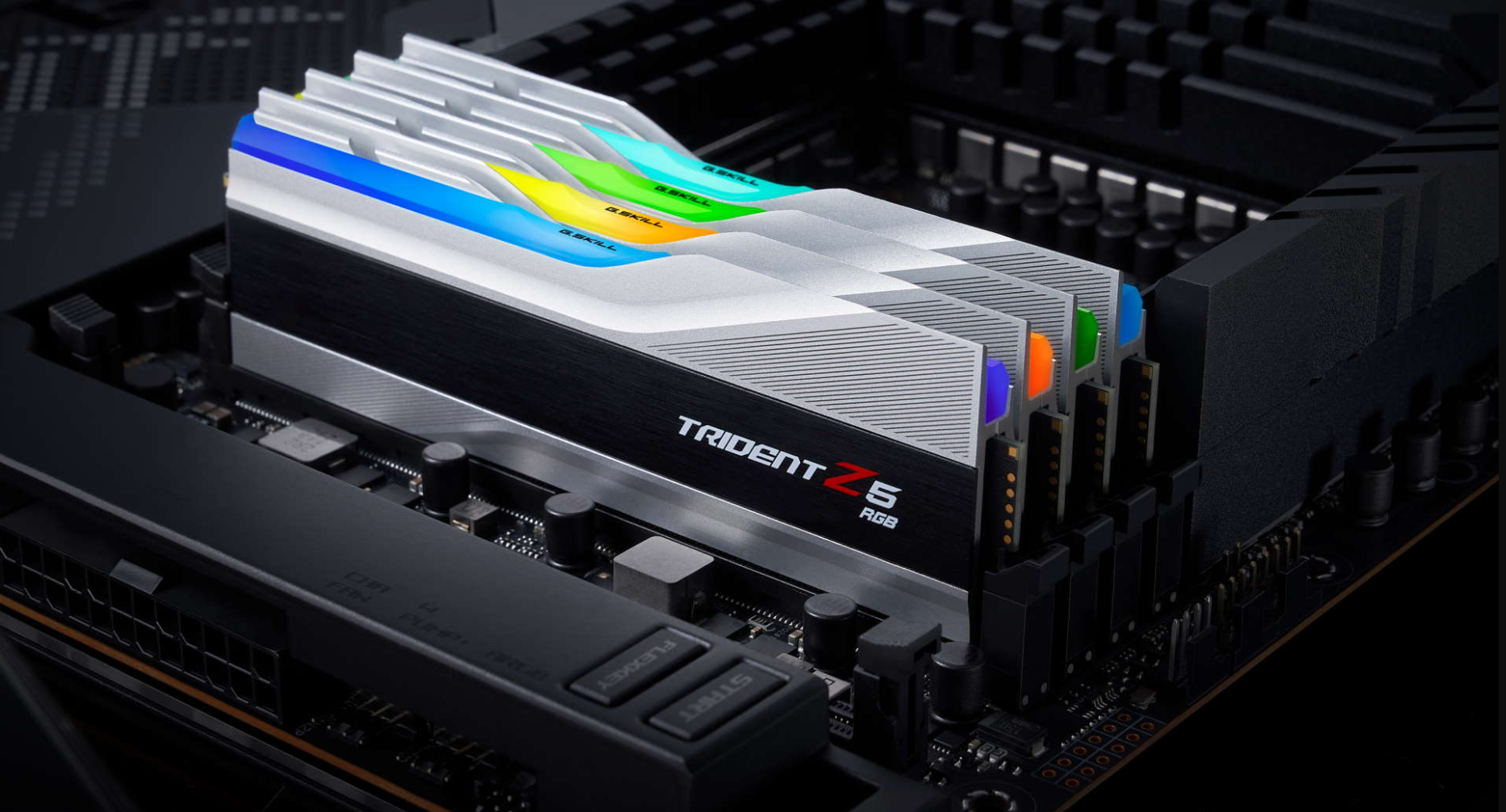 For some gamers, the Trident Z5 Neo RGB wouldn't just be the RAM kit they want. If that's you, you can always look out for the Trident Z5 RGB, one of the fastest DDR5 RAM you can get, which offers the best timing that a DDR5-6000 memory kit can achieve.
The kit performs like a beast, and the exterior looks are visually appealing. However, one of the major setbacks of this DDR5 RAM kit is that its cost is extremely high. This memory kit is $489.99, making it a memory kit only for the riches.
So if your budget isn't a problem and you want a high-speed DDR5 kit for your Alder Lake system, this can be the beast kit you are looking for!
4. TeamGroup T-Force Xtreem ARGB DDR4-3600 (2 x 8GB)
Data Rate:

DDR4-3600 (XMP)

Model:

TF10D416G3600HC14CDC01

Voltage:

1.45V

Warranty:

Lifetime

Capacity:

16 GB (2 x 8GB)

Timings:

14-15-15-35 (2T)
If you are a Ryzen owner, the Xtreem ARGB DDR4-3600 is the best 16 GB RAM kit you can get. The RAM is perfect in all aspects, from performance to looks. The memory kit has attractive aesthetics, whether powered off or lit up. This RAM is the fastest DDR4-3600 C14 memory kit in this list.
The kit is good with overclocking, delivers superb performance, and is the cheapest in this category. The kit comes for $169.99, which is the cheapest and best DDR4 RAM you can get. Since the RAM is so cheap, its availability is limited. Finding this RAM isn't easy, so if you see its availability, grab it before it's all sold out!
5. Corsair Vengeance RGB Pro DDR4-3200 (4 x 8GB)
Data Rate:

DDR4-3200 (XMP)

Model:

CMW32GX4M4C3200C

Voltage:

1.35V

Warranty:

Lifetime

Data Rate:

DDR4-3200 (XMP)

Timings:

16-18-18-36 (2T)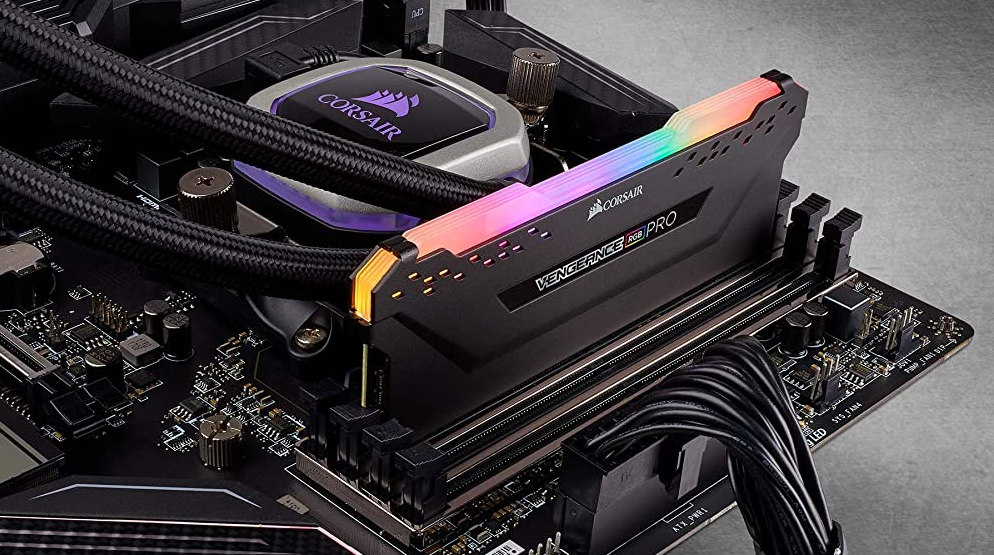 If you are a PC builder who wants the perfect balance of aesthetics and performance, Vengeance RGB Pro can be the gaming RAM you want. The RAM supports both third-party RGB and Corsair utilities. When we talk about performance, the RAM delivers exceptional performance at rated (XMP) settings and across multiple data rates.
However, on the downside, the RAM didn't reach DDR4-4000, and the pastel colors might be off-putting for a few PC builders. Anyways, if you are looking for a 32 GB RGB kit that delivers excellent performance at CAS 16 timings for a reasonable price, this is the RAM kit you should look for.
Conclusion
You will find a variety of gaming RAMs that you can buy in 2023. But, it all comes down to your gaming requirements, what types of games you want to enjoy on your system, and the amount of money you are willing to spend on your RAM. However, If your PC components aren't upgraded for quite some time now, consider getting decently-priced RAM rather than going for an extremely high-end one.