Gaming has become more and more popular over the years, and people are often looking to upgrade their existing PC to keep up with the latest games. Building a good PC requires a lot of research to find the right components, but to help you cut back a little time, we have compiled a list of the best Gaming Motherboards that you should consider buying if you are building a PC in 2023!
Having a good motherboard is essential to allow you to seamlessly connect all your components easily and take full advantage of them. It is like the backbone of your PC, which is responsible for actions like powering your CPU and GPU, and managing your system's memory and storage. It is also important if you are building a completely high-end PC since a good motherboard also helps you with that!
In this article, we will be looking at some of the best gaming motherboards that you can buy in 2023. We will see the different features each one has and why you should or shouldn't buy it! So without further ado, let's get started!
Gigabyte Z690 Aorus Pro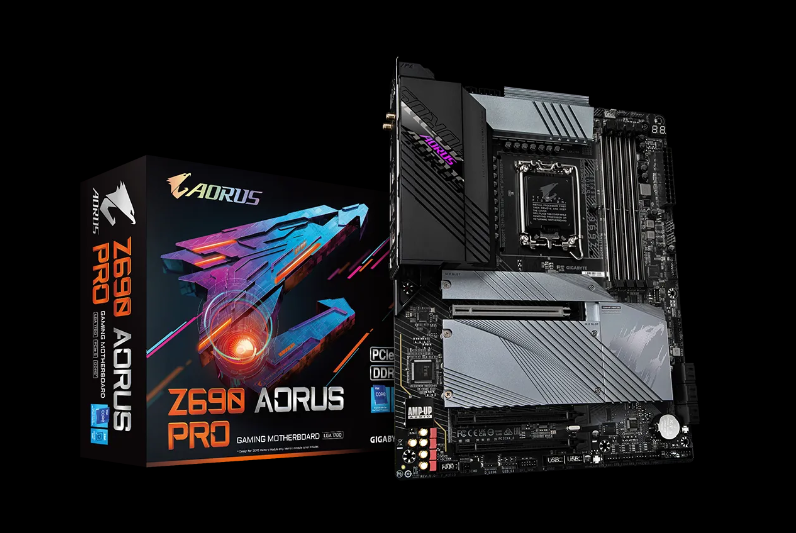 The Gigabyte z690 Aorus Pro is the best overall gaming motherboard you can buy in 2023. This motherboard is compatible with the gen12 LJ1700 DDR5 and PCIE 5.0.
The predominant colour is black with grey touches, and the motherboard comes with an external connection protector that combines with the VRM cooler. The board has four dim ports for DDR5 memory. It can support 128GB of RAM with a frequency of 6200 MHz and Bluetooth 5.2 connectivity.
This model has support for non-ecc and dual-channel memory. The audio is reproduced with its ALC 4080 codec offering 7.1 high-definition audio. This motherboard's BIOS is outstanding, allowing you to overclock per core and give the best gaming experience.
Asus ROG Maximus Z690 Hero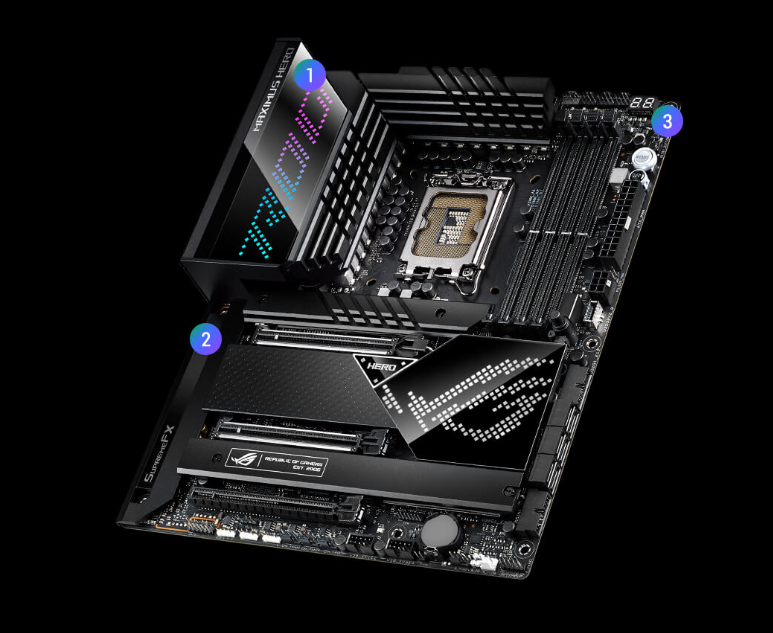 This motherboard is the second-best gaming motherboard that you can buy. It has a beautiful and robust design, which is all black with two LED screens. It also has many SATA ports.
It can accommodate a vast amount of NVMe storage with its three M.2 storage slots. The Input/Output comprises seven USB 3.2 gen 2, two USB 2.0, and two Thunderbolt 4 USB type C ports.
The motherboard has a lot of PCIe expansion, easy overclocking, DDR5 and Wifi 6E support, which makes it a great gaming motherboard.
MSI B660M Mortar Wi-Fi DDR4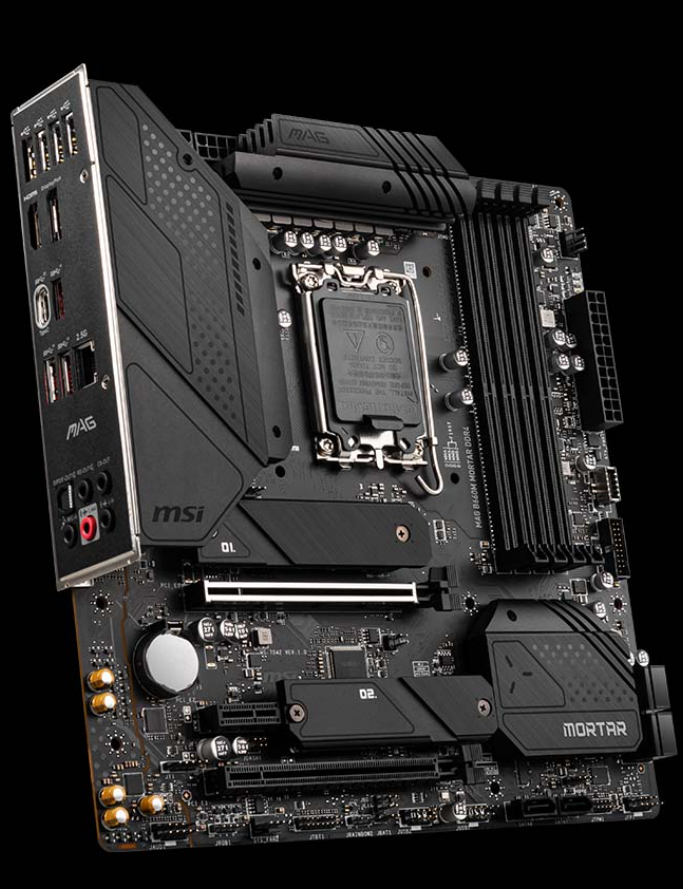 This motherboard is one of the best motherboards that you can buy. It uses an LGA 1700 socket and can support up to 128GB of RAM of DDR4 4800. The Input/Output has two USB 3.2 Gen2 Type-C ports and one HDMI 2.1 port. The storage comprises two M.2 and two SATA ports.
This motherboard has a good power design for mainstream and can also power high-end CPUs like the intel i9 12900K. The downside of the B660 is that you can buy the Z690 in this price range, and there is no support for PCIe 5.0.
Gigabyte X670 Aorus Elite AX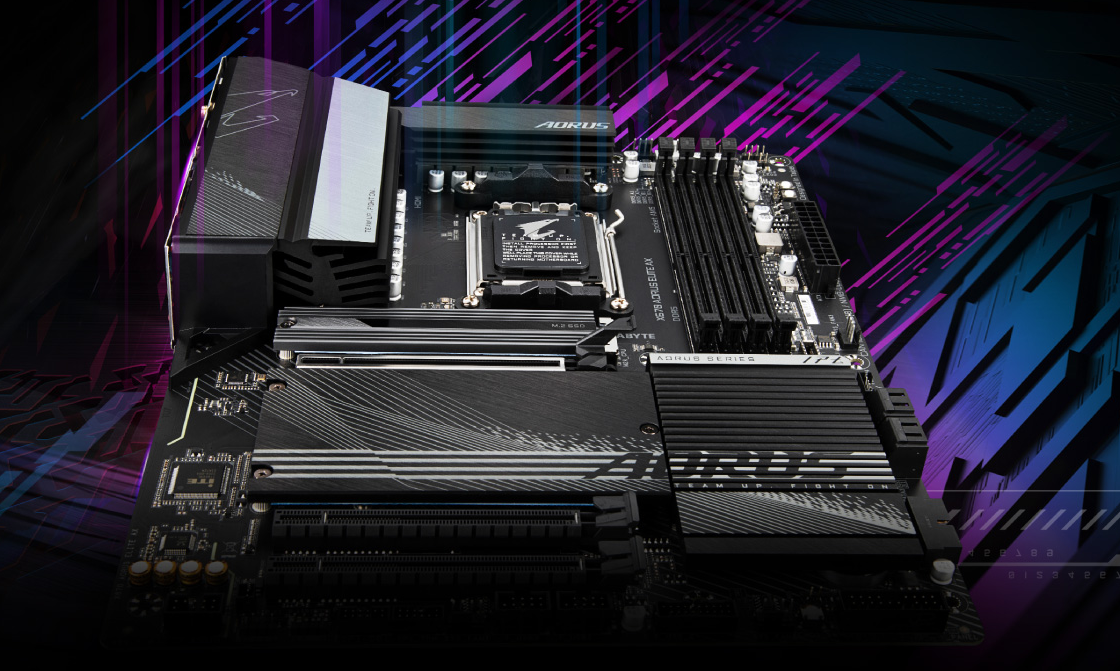 This motherboard is the best high-value AMD motherboard that you can buy. It uses an AM5 socket and can support up to 128 GB of RAM and DDR5-6666. The expansion slots consist of one PCIe 4.0x16, one PCIe 4.0x4 and one PCIe 3.0x2. Storage has two M.2 and four SATAGbps ports.
Networking consists of AMD RZ616 Wi-Fi 6E and Realtek 2.5G LAN.
The motherboard is good for the money, has a strong VRM, and has good connectivity options. The downside is cheap audio and B650/E competition.
Asus TUF Gaming B560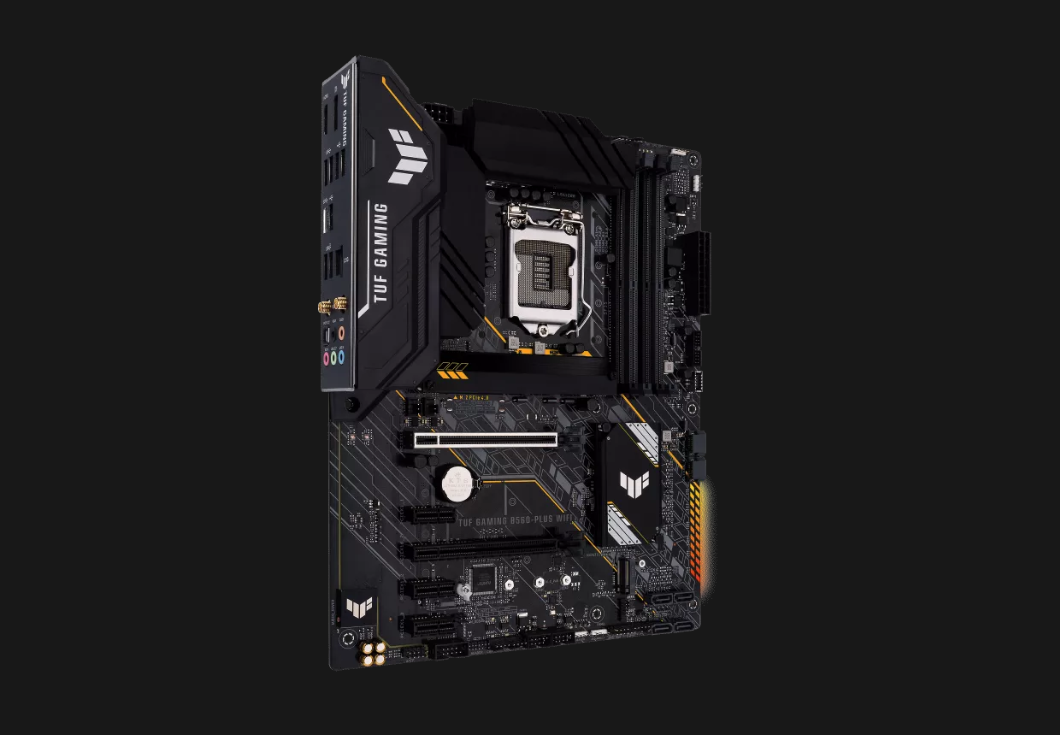 This motherboard is the best price AMD motherboard, which uses the AM5 socket. It can support up to 128 GB and DDR5-6400. Expansion slots consist of one PCIe 5.0 and two PCIe 4.0. The storage consists of three M.2 and four SATA ports.
Networking comprises Realtek 2.5G LAN and Wi-Fi 6.
This motherboard has a refined BIOS, good USB complement, and enhanced PBO modes. The downsides are that this motherboard is pricey compared to some boards, there is no PCIe 5.0 GPU support, and it is WiFi 6 only.